How hard to plant garlic
Views: 11 Author: Site Editor Publish Time: 2020-06-21 Origin: Site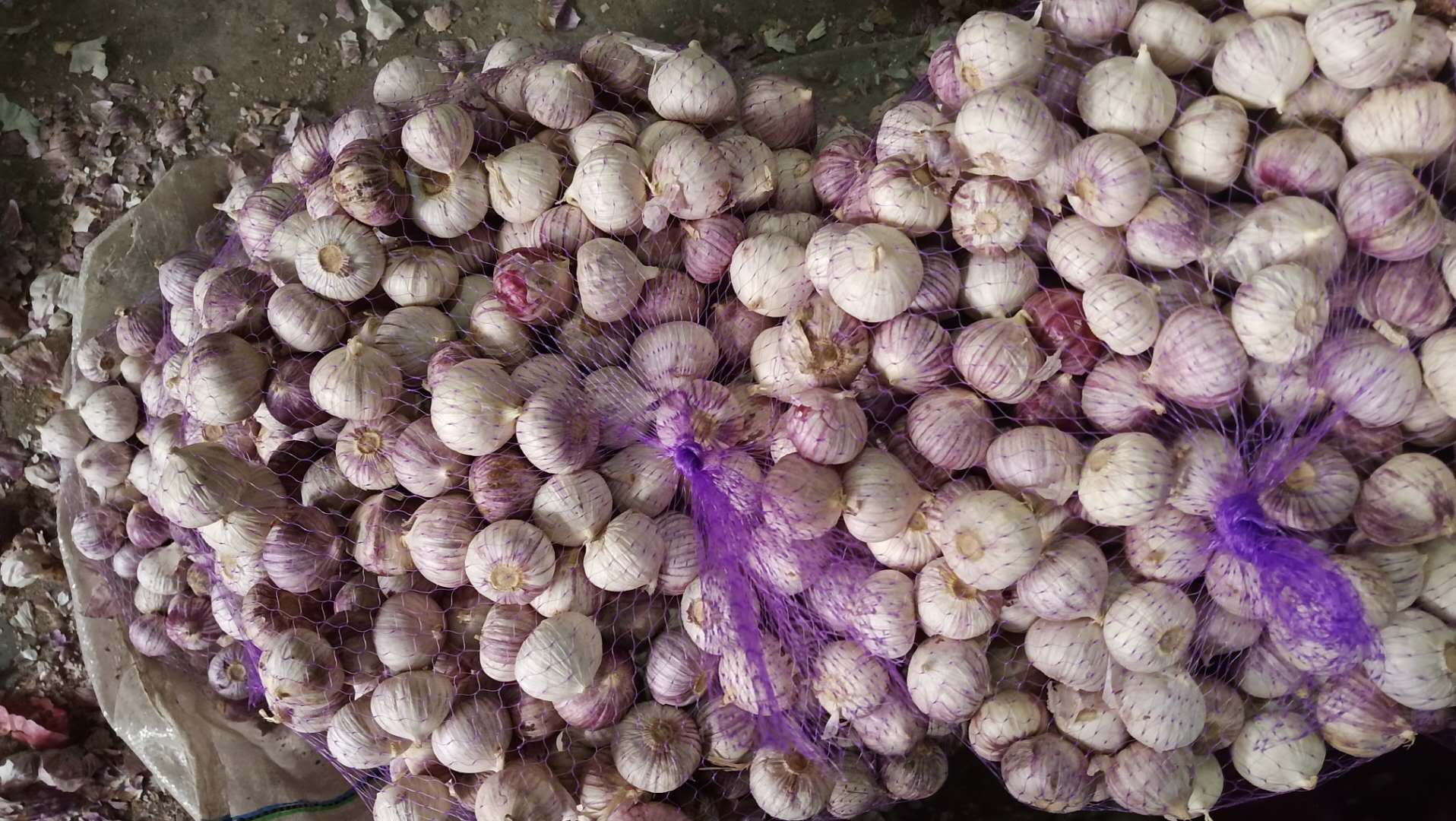 How hard to plant garlic
If you know how hard to plant garlic ,then you can understand why can't garlic be more expensive?Let me show you the steps of plant garlic.
First,In North China,we plant garlic in begging of October.Before plant,we need to prepare about 250kg garlic seeds per mu,to separate garlic clove from garlic bulbs,in order to avoid hurt garlic,we have to do this by hands,and the
spicy garlic always hurt farmers fingers painful many days.
Second,when plant,need to make a ditch twice to ensure the ditch is deep enough.
Third,put garlic clove seeds in to the ditch,the distance of each seed is about 10cm.Farmers have to finish this step by kneeling or squatting.It is not good for farmers' knee,waist and back.
Fourth:Cover garlic seeds with soil and irrigate them.
Fifth:Then need to cover garlic seeds with film,I think this is to warm garlic in winter.This step needs 3
workers,one person cover,two person fix film avoid blowed away by wind.
Sixth:When garlic clove seeds begin to sprout,farmers need to punching the film,make a hole for garlic sprout grown up.otherwise garlic sprout will die.Ten thousand garlic trees need to be punching.
Seventh:Before harvest new crop garlic,farmers need to irrigate about 4-5 times and fertilize garlic and weed.
When plant and harvest garlic,in order to avoid time,farmers always bring lunch with them and quick have lunch on the field,work all day on the field under the sun.
When harvest,till garlic bulbs dry enough,they need to cut down garlic sprout and garlic beard.Enough no soil on them,then can sell.
If the weather is not good,before sell out to rain,farmers have to put garlic in piles,and cover garlic pile with
film to protect garlic,if garlic get wet,then go rotten.After rain,have to remove the film and separate garlic stacks,because garlic piles can get hot and hurt garlic cloves,Garlic get hot is worthless.
Although they are so hard to plant garlic,but farmers do not have the right to confirm fresh garlic bulbs price.When harvest,brokers and producers according to the last years's storage quantity to estimate new crop garlic price.Farmers
have no choice,because they do not have cold storage to keep fresh garlic,if the do not sell out before end of August,then garlic begin to sprout,and quality is not as good as before,even less valuable.
Any information about fresh garlic and dehydrated garlic,please feel free to contact with me.