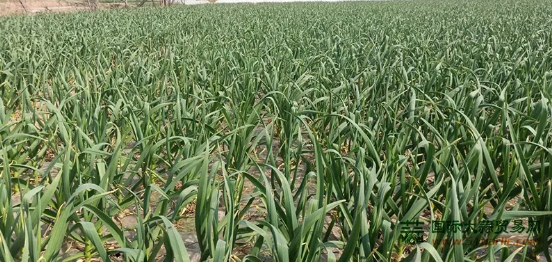 Every Oct,it is time to plant garlic. Till now,the date shows that 2019 plant area is 30% less than 2018 crop.
So the brokers try their best to make the price higher and higher.
Before Chinese New Year,some people said the price will go up.
Some people buy a lot.and now make a lot of money.
I remember the Chinese garlic market on 2016,Below is the message from that time.
'GARLIC ECONOMY' BOOM
With a population of around 640,000 and no previous claim to fame other than proximity to the provincial capital, Jinxiang has boomed.
It produced 1.69 million tonnes of garlic last year, around 7 percent of China's total - and more than the whole of South Korea, the world's third-largest producer. China's annual crop of around 25 million tonnes dominates the global market.
Garlic fields stretch out around Jinxiang, and at harvest time the air is filled with dust kicked up by trucks ferrying the crop to market and storage. The town also grows onions and hot peppers.
As production around Jinxiang has doubled in a decade, the 'garlic economy' has sprouted new villas, auto dealerships and modern retail space.
"Garlic has made Jinxiang richer in the last two years," said Su Xiuling, a local grower who makes some extra money by peeling garlic at the market once the crop is in. "There's a huge change. Our roads are wider ... and even farmers now build bigger homes."
Garlic is a staple in Asia's diet, used in everything from the ubiquitous monosodium glutamate (MSG) to desserts. Believed to have medicinal healing powers, it's even added to foot salve.
It's easy to grow, harvest, transport and store. Modern coldstores - some bigger than a soccer pitch - can keep it fresh for up to two years, giving investors a longer window to sell into.
Zheng Xiang from Chengdu in southwestern Sichuan - a more than 2-hour flight away - is one of those investors who converge on Jinxiang each year to meet their agents, inspect the crop and check on prices. "I came to inspect the market and see how big the harvest is and whether the price has increased," Zheng said over dinner, with heaps of stir-fried garlic.
Zheng invested 300,000 yuan ($45,664) in garlic last year and plans to spend up to 2 million yuan this year - hoping to recoup some of the 60,000 yuan he lost on the stock market when property shares fell.
"Isn't everybody switching from stocks to agriculture commodities now? It's the trend. Speculating with garlic is similar to stocks, but (physical) garlic is not as unreliable as futures (trading)," he said.
But not everyone gets to share in the spoils.
Garlic farmers see little of the profits once their crops are lifted. They typically sell their garlic for around 4.4 yuan/kg, according to local official media.
OPAQUE MARKET
China's garlic market is difficult to track as there is no official data or clarity on acreage and no centralized pricing. That can exacerbate wild price swings as in some of China's other nascent, casino-like futures markets. And the scale of production in places like Jinxiang is felt thousands of miles from China among rival growers who accuse a hands-off government of failing to regulate the crop or control the "dumping" of cheap exports.
"The Jinxiang government is paying close attention to garlic prices, but isn't regulating and controlling the market. It is trying to guide planting and trade," said a local commerce official who gave only his surname, Li.
Yu Li, a spokesperson, said the Dalian Commodity Exchange has no plans to add garlic futures, and pays little attention to the crop.
As more money pours in, next year's garlic acreage is expected to increase again, potentially squeezing margins, but not by enough to deter investors. "You can buy garlic pretty much any year and still make money," said Wang Xiaoying, an investor who owns four Jinxiang warehouses.
"If you invest a million, you'll make a million, it's that simple," she says.