Where to buy dehydrated onion
Views: 13 Author: Site Editor Publish Time: 2018-12-12 Origin: Site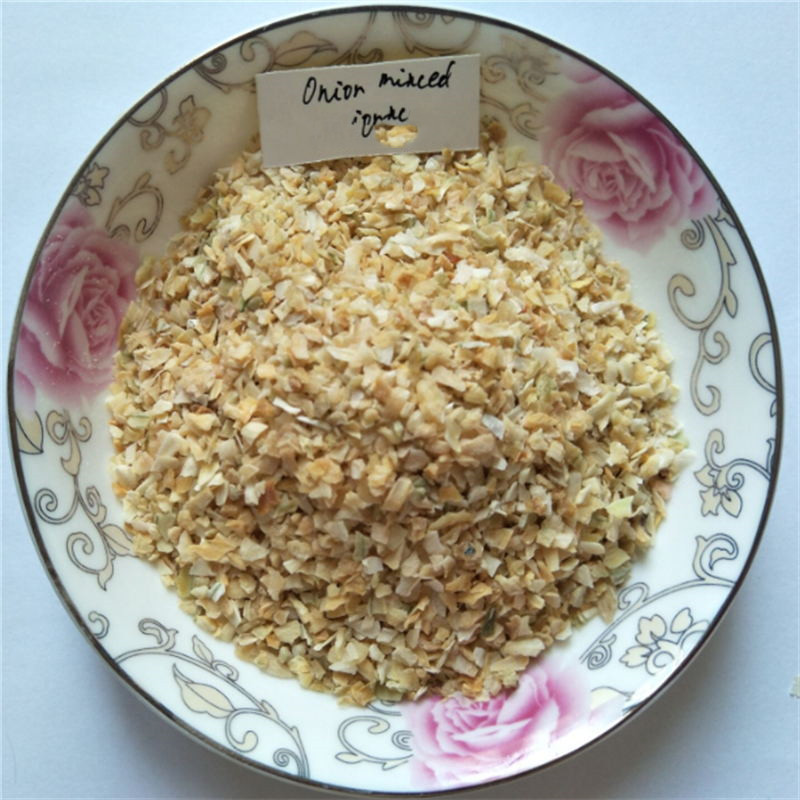 My first client from Tradekey is from Str Lanka,this is a very good client,he post a message about dehydrated potato,all about
dehydrated vegetables we can produce,so,I contact with him,and he is so kind replied to me immediately.and he also need dehydrate cabbage,
dehydrated onion kibbled,and dehydrated garlic flakes/slice,but dehydrated garlic flakes quantity is not big,but I still try my best to make him satisfied.
I still remember the first 20ft container he ordered 7 kinds products.
After first container,he was satisfied with the quality.and next year,he ordered 200tons dehydrated onion.But his dehydrated garlic flakes quantity is
still not big.sometimes he need very urgent about 3tons,you know,20ft container can load 9.5tons,so I have to ship LCL.but some times later,the
shipping company said it is very hard to ship dehydrated garlic flakes LCL due to it's strong pungent garlic smell.
I still remember one time,the garlic flakes reached QINGDAO port,but no warehouse can accept,so I contact my client,he have no choice but
order some dehydrated onion,then make a full 20fcl container and ship out.
Although we never meet,but we trust each other,I also do my best to work for him and to be honest with him.still now,if he need dehydrated garlic flakes,
he buy fromme.Long ago,he needed more dehydrated onion,but we do not have stock,and the new crop need about one month to harvest and produce,.
I searched online fined a factory in Jinxiang said they had,then I talked with him,he said you can buy and sell to me,but I am not sure the quality,so I went
there with my colleague to check the quality,after checking,the quality is not acceptable,no root cutting,more onion hull with flakes,and I tell him the truth,so he said,if quality is not good,then we have to wait new crop.
This is also our factory quality principle,quality and reputation first.
Although we work a long time,he never been to our factory,to me,he is not just a client,but also a friend.I learn from my clients a lot.
about English,about dehydrated vegetable,dehydrated garlic and so on.
Many years pass,I am not young any more,now I am the mother with two kids,I will still remember how they helped me and how to do business honestly,
just honestly can last long time.And I will try my best to help the young sales person who wants to learn and want to work in this field.Hope
I can work in this field at least more 20 years.