Mad for Garlic Italian Restaurant
Views: 18 Author: Site Editor Publish Time: 2019-08-28 Origin: Site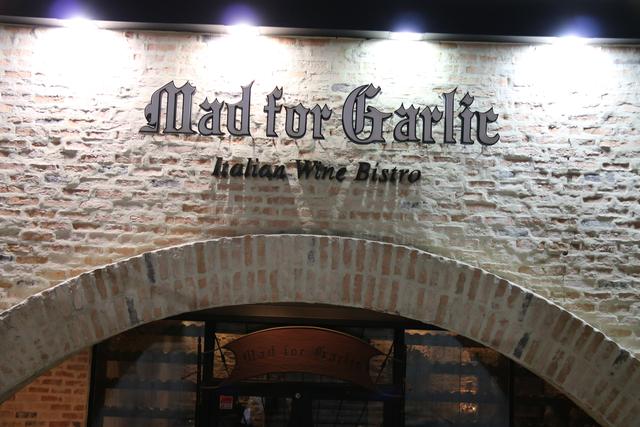 Garlic often appears on our table as seasoning, and we have a comparatively two-sided attitude towards garlic. Some people are not happy with garlic when they eat, while others are very disgusted with the pungent smell of garlic.
There is such a very popular restaurant in Asia and even in the world. It not only uses garlic as seasoning for cooking, but also adds garlic to pancakes, steaks, bread and pasta. More than ten dishes are all made of garlic. It is an Italian western restaurant originating in Korea.That is MAD FOR GARLIC.
Maybe you would think that such an "unexpected" restaurant is very difficult to be accepted by the public taste, and that would be
a big mistake. In fact, the store is very popular, not only in 33 stores around the world, but also in Hong Kong, Singapore, South Korea, Indonesia and other places in China, as well as in Hong Kong alone.
The chef has achieved the ultimate in garlic cooking: garlic slices, garlic grains, garlic paste, garlic clove, garlic core and garlic oil, which give garlic different shapes. Fresh garlic fried with sugar and slowly baked soy sauce impregnated with a variety of flavors. For garlic, which is difficult to dry, the mini-dryer introduced from Korea can fully supply the flow of garlic.
Garlic Pizza
The bottom of the cake is thin and crisp, and the top is sweet and sour Minaizi. The pineapple and shrimp are covered with garlic slices and cheese. It's very sweet and delicious.
Garlic crab lobster pasta
Lobster and crab meat are separated out, full weight, with a mixture of smoke and toughness pasta, fresh and sweet.
Garlic ice cream
Every dish has garlic flavor, but it is not very strong, even without worrying about the taste of garlic. The secret is that garlic is salted and watered before cooking, with soy sauce and sugar juice.
In the dining room, we had a good conversation and enjoyed garlic food.
It seems that no matter what you do, you can't do without your heart. Through careful research, garlic can also usher in spring.
Hope our healthy garlic can bring health to you ,hope garlic is good for your health.
Anything about Chinese dehydrated garlic flakes,garlic granule,garlic powder,minced garlic,garlic chopped,garlic slice,garlic granulated ,please feel free to contact with me and warmly welcome to visit our factory.