Dehydrated garlic flakes granule powder factory improve service
Views: 21 Author: Site Editor Publish Time: 2019-12-09 Origin: Site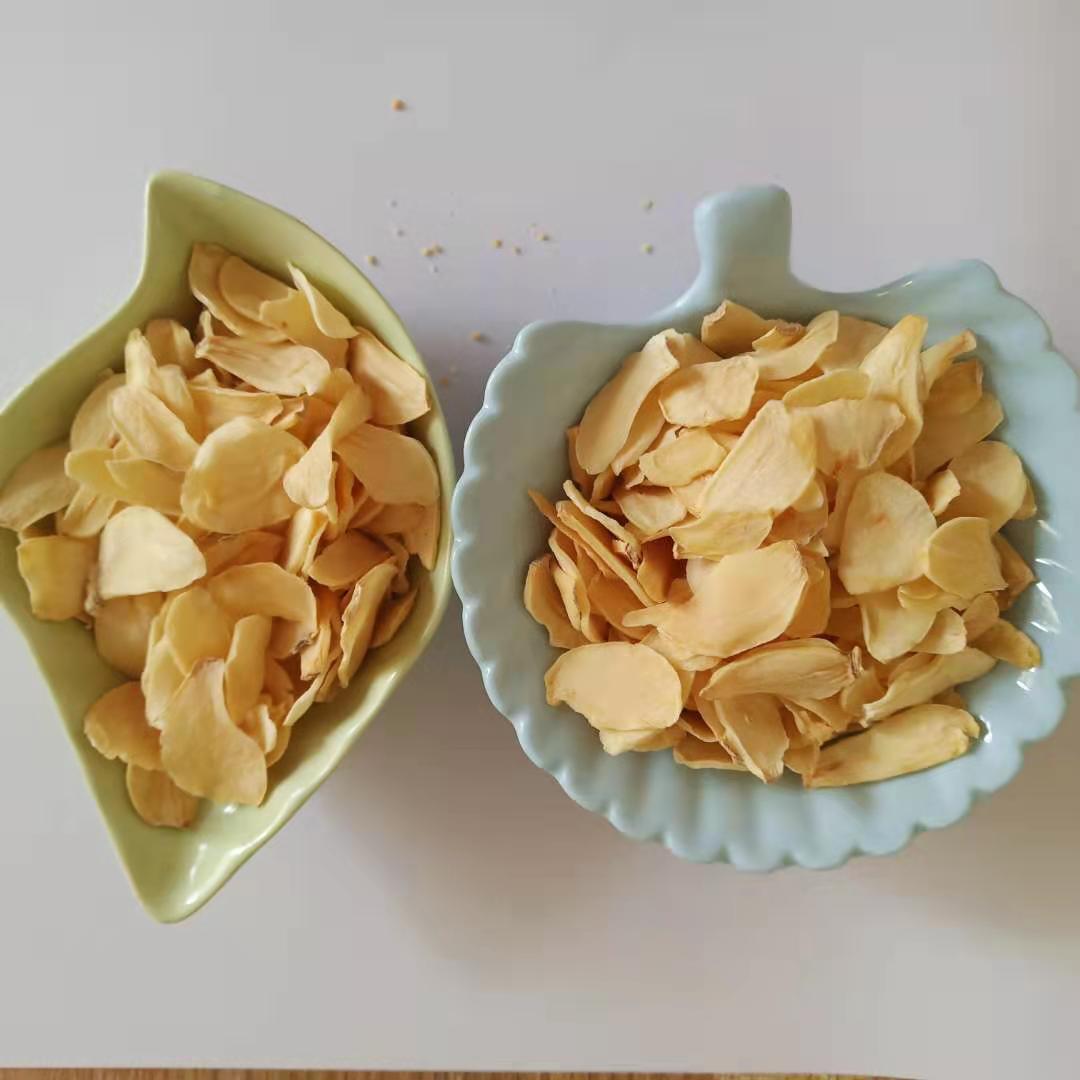 In winter,the tape is not sticky as in other season,so we use packing belt to make it strength.
Some customers said,when open the cartons,it is easy to break the alu bag,so we use a piece of board to avoid this problem.
Some buyers can not buy a full container garlic powder or garlic granule or garlic flakes,so they have to mix a container.
Due to garlic granule and garlic powder carton is the same size,if use the same color tape,it is difficulty to seperate.
So we usually use different color tape,like powder with red tape,and granule with yellow tape.
PRODUCT: Garlic Powder

PRODUCT DESCRIPTION: Product is prepared from fresh, matured, sound and clean fresh garlic that have been cut, dehydrated and milled into powder.

USAGE/APPLICATIONS: Garlic powder can be added directly to most foods or blended with other dry seasonings. The product may need to be rehydrated with water first in food lacking enough water for rehydration. Some product applications are: gravies, seasoning blends, sauces, canned and frozen foods.

PARAMETERS TOLERANCE, ADOGA (1)

Moisture: 6.8 % Maximum

Sieve Analysis:
On Tyler #42 2.0% Maximum
On Tyler #80 25.0% Maximum
On Tyler #100 50.0% Maximum


Bacteriological:
E. Coli Negative/25 gm
Salmonella Negative/375 gm


Ingredients: Garlic

Packaging: Packed in heat sealed polyethylene liners in corrugated fiber cases.


Shelf Life & Storage: 24 months from date of manufacture at ambient or 70 degrees F or Below in an unopened container.
And all the cartons on the pallet,for food safety.