Chinese dehydrated garlic market from 2015 to 2019
Views: 46 Author: Site Editor Publish Time: 2019-01-24 Origin: Site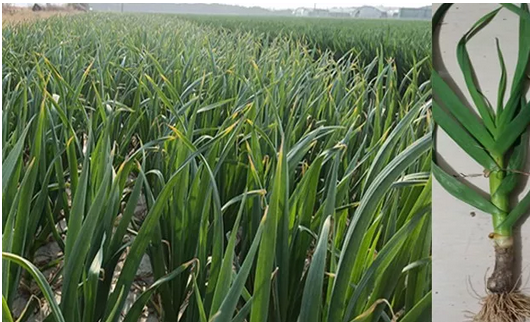 Garlic plant in Oct and harvest in May.
So Now we can know the plant area in Oct.2018,and can estimate the harvest quantity of 2019.But the quantity depends on the weather.
For example ,In Nov.2015,China had very heavy snow,they estimate that most garlic plant will die,at the same time,fresh garlic from cold storage and dehydrated
garlic flakes,garlic granule garlic powder price go up crazy.And in the year of 2016,in May,the harvest quantity really less as they estimated,so garlic price
go up crazy again,at that year,dehydrated garlic granule price over 6000USD/MT.It was the highest price in history.
Farmers according to the price of 2015,think plant garlic can earn big money,so In 2016 Oct.plant area enlarge,so the price go down from 2016 Nov.and step by step,price go down till now 2018,this year the garlic price is lowest for the past 5years.
Now so many rich Chinese people buy in a lot of garlic flakes,they just want to hold 2 or 3 years to earn big money.some people hold thousands tons in 2018.
According to the plant area in Oct.2018,2019 quantity will less than 2018,so the price will higher than 2018 after harvest in May.But before harvest,maybe the price will go up due to they know the market price will go up.
Dehydrated garlic flakes only produced from May to Sept.this is normal quality flakes.and we usually us this flakes to produce garlic granule and powder.
But some factory also produce garlic flakes in Oct .Nov.and Dec.Jan.Feb.They use the garlic from cold storage,but this quality is not as good as normal flakes,if
re-dehydrated,maybe the color will change to green.My clients share with me this information.so they always said do not use the flakes from cold storage.
But if not re-dehydrated,then can use.sometime the price is a little lower than normal garlic flakes.
After harvest,till early of Sept.the big fresh garlic must kept in cold storage,after that time,the garlic will grow sprout.so most factory produce garlic flakes
from May to Sept for the whole year quantity usage.
The price normally in Oct.and Nov.will be lowest.
The busy season for dehydrated garlic granule and powder is from July to Oct.Due to this season is hot and moisture in China,and garlic is high rich in oil,very
sticky,it is very hard to produce.and most factory just produce flakes.so many factory can not produce garlic granule and powder.but our factory can produce.we
produce garlic granule and powder the whole year.
These years ,besides the plant area influence the price,and our government policy also have a big influence.the government want to protect the environment,because
produce garlic flakes need water to wash.
So,that why the price began to go up now.
For your reference.and welcome we can discuss the market together.