2021 fresh garlic and dehydrated garlic price forecast 2
Views: 21 Author: Site Editor Publish Time: 2020-10-19 Origin: Site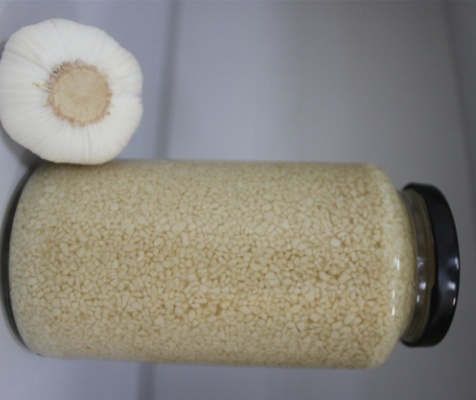 As I said before,it is very hard to estimate the garlic trend.Now garlic market like a stock market,But every year,still have many people wants to analysis garlic price.
Now sowing garlic is almost finished.Each year after planting garlic,people will analysis the price according to the
plant area.Comparing with last years area and harvest,and price,to analysis.
For example this year,it is said that the fresh garlic in cold stock is about 4700000tons,and this years plant area is almost the same as last year,So,if weather is good,then garlic harvest will good,so next year 2021,the fresh garlic price will not higher than this year..And now dehydrated garlic flakes is about 500000tons,almost can support for 2 years,so,
These information indicates us the price will not go up.
As I said above,Garlic market like stock market now.Weather is a very important element.They said this winter will be
very very cold,maybe will be the coldest winter for recently 60 years.I don't know how they get this,even the clothes shop also said this is will be very cold,persuade people to buy warm cloths.
For dehydrated garlic flakes,all dehydrated garlic granules and garlic powder factory don't have much stock.They need to buy from brokers,so,broker wants to make money,they must to find the element to help them make garlic price go up.
But from last week,the price indeed start to go up,not only fresh garlic,but also dehydrated garlic flakes.So,if you
want to order,I think now is the best time.
I work in dehydrated garlic field since the year of 2006,I am not good at estimate the price is future,but I know
how to control the quality.I am not sure can help you buy at the bottom price,but I am sure can control the quality.I am sure it worth to buy at that price..
Welcome to contact with me discuss garlic business and make friends.